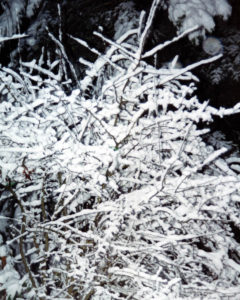 Yes, we are now in the midst of cold weather here in Southeast Kansas. Temperatures are already below 20 degrees. You have likely already turned your furnace on. Have you noticed any trouble with your system? It's not a good idea to ignore any issues that may seem minor. You could find yourself with a broken down or inefficient heating system. Now is the time to call a professional at the first sign of trouble as it is important to address issues promptly. Call our team as soon as you discover a need for service before you get caught in the cold.
The Signs of Trouble
Over the years as a company here at Lee's Cooling & Heating, we have discovered that homeowners sometimes wait to schedule repairs because they aren't sure the symptoms are serious enough to call us. Because of this we have compiled some of the warning signs below. If you are experiencing any of these issues with your furnace, contact us right away.
Noisy Operation: Does your furnace make odd noises when it runs that are different than normal? This may include subtle whooshing sounds, rattling, banging, grating, and clicking. These may be serious problems that need attention by a qualified technician right away.
Blowing Cool Air: In the winter you never want your heating system to be blowing cool air. This is a common problem this time of year and indicates there is a problem that needs to be addressed immediately. Call us right away and one of our technicians will come to your home to assess your furnace and rectify the problem as soon as possible.
Bad Smells: If your turn on your heating and notice an odd or burning smell in the air, it's time to call a professional. A burning smell may be normal if it's one of the first times on for the season. If it's not, it could be the sign of a bigger problem. This means it's time to call for one of our technicians to review and possibly repair the heating system.
Short Cycling: Does your furnace turn on and off frequently more than normal? We call this short cycling in our business. This means your furnace is not able to complete full cycles of heating. This could mean anything from a dirty filter or a faulty thermostat that may be the issue. It's time for a qualified technician to determine the source of the problem.
High Heating Bills: Have you noticed higher than normal heating bills? If you haven't run your furnace for long periods or at high temperatures, you could have a problem with the efficiency of the heating system. Try reviewing your previous heating bills to see if you have experienced a jump in your heating costs. If you see an increase, then you should call us to check the system.
If you need prompt heating system repair, we can provide this for you at Lee's Cooling & Heating.